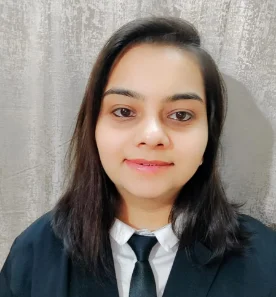 "My personal growth has been greatly influenced by Balaji Law College. I have developed my leadership, time management, and teamwork abilities and have been able to take these abilities to a new augment level. The infrastructure of Balaji Law College is one of the finest in Pune. The faculties at this college stand out as being the best feature since they are always willing to assist and encourage any student that approaches them. It was highly advantageous to approach all the faculties not only for academics but also for intra and inter-college events, including Moot Court Competitions, extempore, and cultural competitions, who were always willing to assist. Overall, the education received from this prestigious college is a priceless asset."
Somya Jain
(B.A.LL.B Batch of 2017-2022 )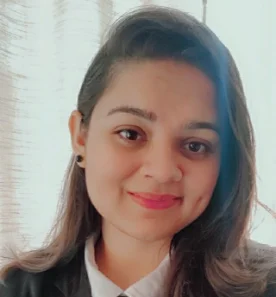 "Studying at Balaji Law College was a wonderful experience, a memory to cherish for a lifetime. My experience was full of learning and grooming. I am grateful to all the faculties for providing us with quality education and support whenever needed. The entire faculty leaves no stone unturned to shape one's future. In addition to academics, there are numerous other events, such as debates, cultural competitions, and moot court competitions, which gave me exposure to develop these skills. The qualities I've developed being a part of this institution are the three pillars of college, which are discipline, dedication, and determination. It was my immense luck and fortune to be a part of Balaji Law College where I could grow."
Diksha Mundhra
(B.A.LL.B Batch of 2017-2022)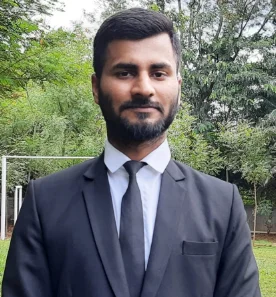 "Hello, my name is Varun Mishra, and I currently work as an advocate at Madhya Pradesh High Court Bench at Indore. My five years at BLC have been very beneficial to me professionally, morally, and academically. The lectures were not only designed to help us pass the exam, but also to give us a thorough understanding of the subject and encourage an inquisitive attitude toward what we were learning. The college was not only a place of learning but also a place of building and exploring oneself. My Campus life was made even more appealing by the fact that all of my professors, seniors, and juniors were pleasant and helpful. In essence, it was everything I expected and more."
Varun Mishra
(B.A.LL. B Batch of 2017-2022)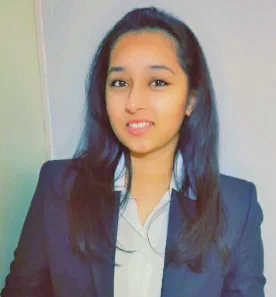 "As you gear up to start this amazing experience at BLC, remember that the law you study, the friends you make, and most of all, the perspective you carry, can change one's world cause after all the field of law is all about the Rights and the Duties. Law School isn't easy, and it's not meant to be. We all keep wondering about what it will be like, and all that BLC offers is a free ticket to a legal family. Here at BLC, one must learn the 3 D's- Discipline, Determination & Dedication; the motto of BLC.They will start to teach you from the basics and end up making you the Technicals. My life at BLC will always be a significant one cause at the end of the day all I have is flawless memories to cherish throughout my life."
Saloni Aher
(B.A.LL. B Batch of 2017-2022)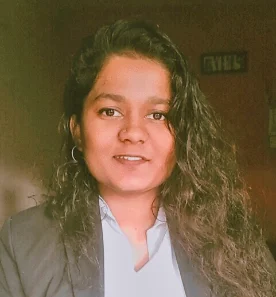 "If I have to put the most fundamental thing I learned from BLC in a few words it would be, "Life is unpredictable". I was nothing but a scared 18-year-old introvert who experienced nothing beyond books, but here in BLC, I got a voice, I entered into this huge family where everyone was helping each other, where there was scope to explore academic and non-academic skills. Where I finally got out of my cocoon and learned to fly. All of my five years in this college, irrespective of two of them being online, I grew, these five years made me the person that I am today, and I am proud of what I have become."
Priya Hogle
(B.A.LL. B Batch of 2017-22)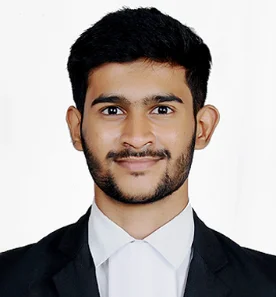 BLC Journey:- My journey in Balaji Law College started as a student with clean slate and that clean Slate is changed into a voluminous book now. The paradise situated amid the campus that is the library has made me a great human being. Balaji Law College has imbibed plenty of confidence and a sea full of knowledge in me to stand before the Court of Law. Needless to mention that Avatars of Guru Drona (my teachers) have supported me alot throughout this beautiful journey. Still they support me to climb the ladder of Success. I can proudly say that Balaji Law College is not just an institution but it is a family wherein every year new members are added to glorify it more.
Adv. Kamran S. Shaikh
(Batch :- 2016-2021)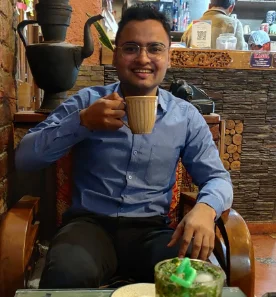 BLC for me stands for 'Biggest Life Changing' event. The journey started with more opportunities than I could avail and ended with, me availing all the opportunities BLC could provide. The confidence which has been inculcated in me makes me proud every time I introduce myself as an Alumnus of BLC as well as competent enough to stand against and between any social strata. Due to its huge impact, I remember every moment from day one till the 15th of march when we had an abrupt and unexpected ending. I have been and always be fortunate that I have found friends, mentors and teachers for life, during my journey. The journey is so precious to me that instead of sharing everything I prefer to save it for my biography. Always laugh and be curious.
Shivang Jain
(B.A.LL.B. (2015-2020))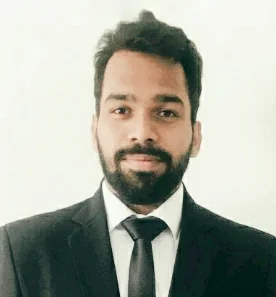 The teachers and library staff were amazing. They have helped in each and every aspect not only professionally but personally too. You have an opportunity to make new friends from around the nation and get to know each other and they become your buddies for life. Also the extra curricular activities and the Moot court cell and other cells. Every student gets together and plans and executes the events and has a guest lecture. Always try to network with the guest speakers and internships which you bag and enjoy the Law journey.
Aditya Nivas Padavkar
(Batch - 2018- 2021)